When ever we go down the islands, we never pass up the opportunity to see who wants to jump off centepede island. It's basically a tradition. We have had mostly good times, but a few bad falls too. It's 60 feet high, what do you expect?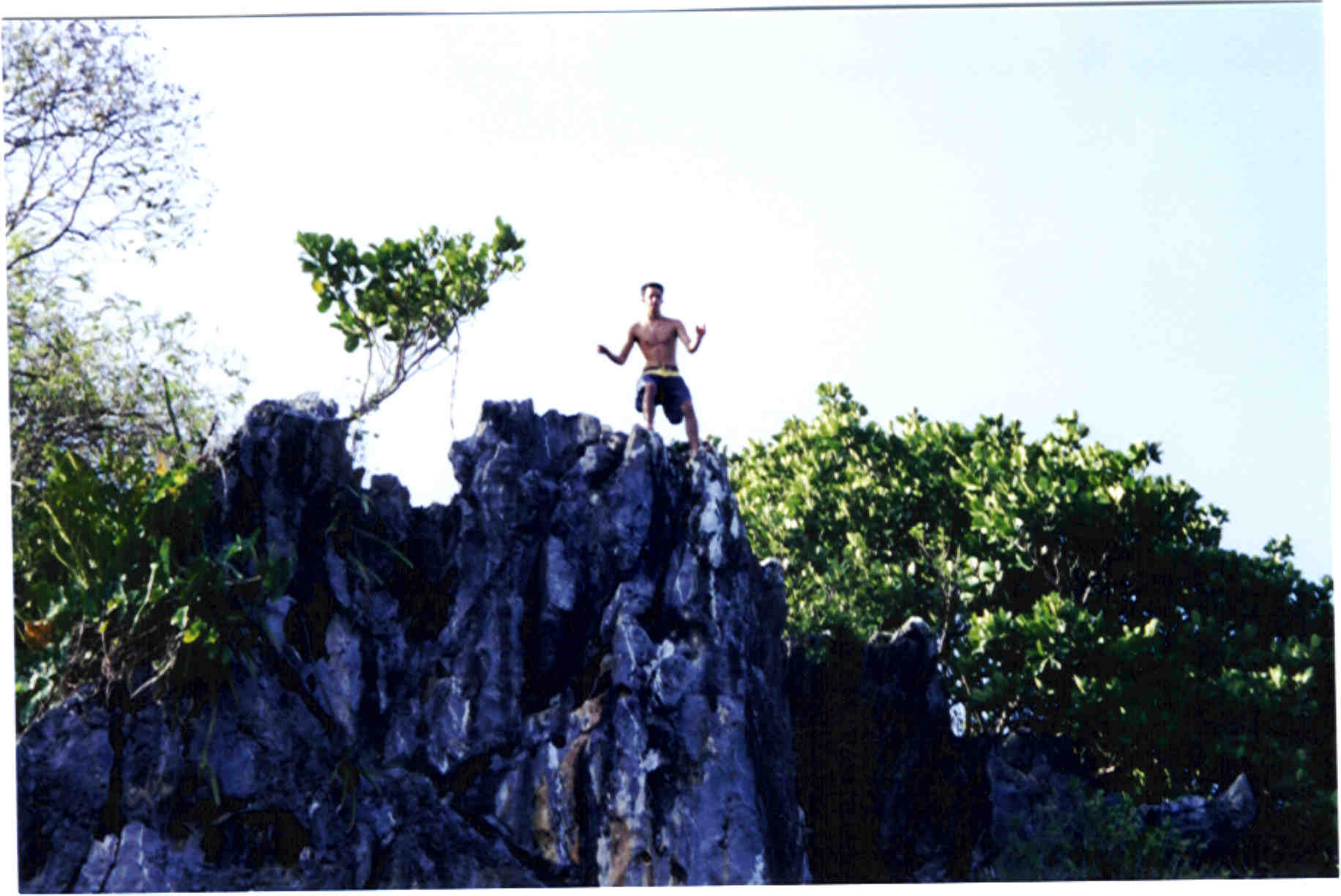 Here's Daniel up on top of 3rd peak (Highest jump point).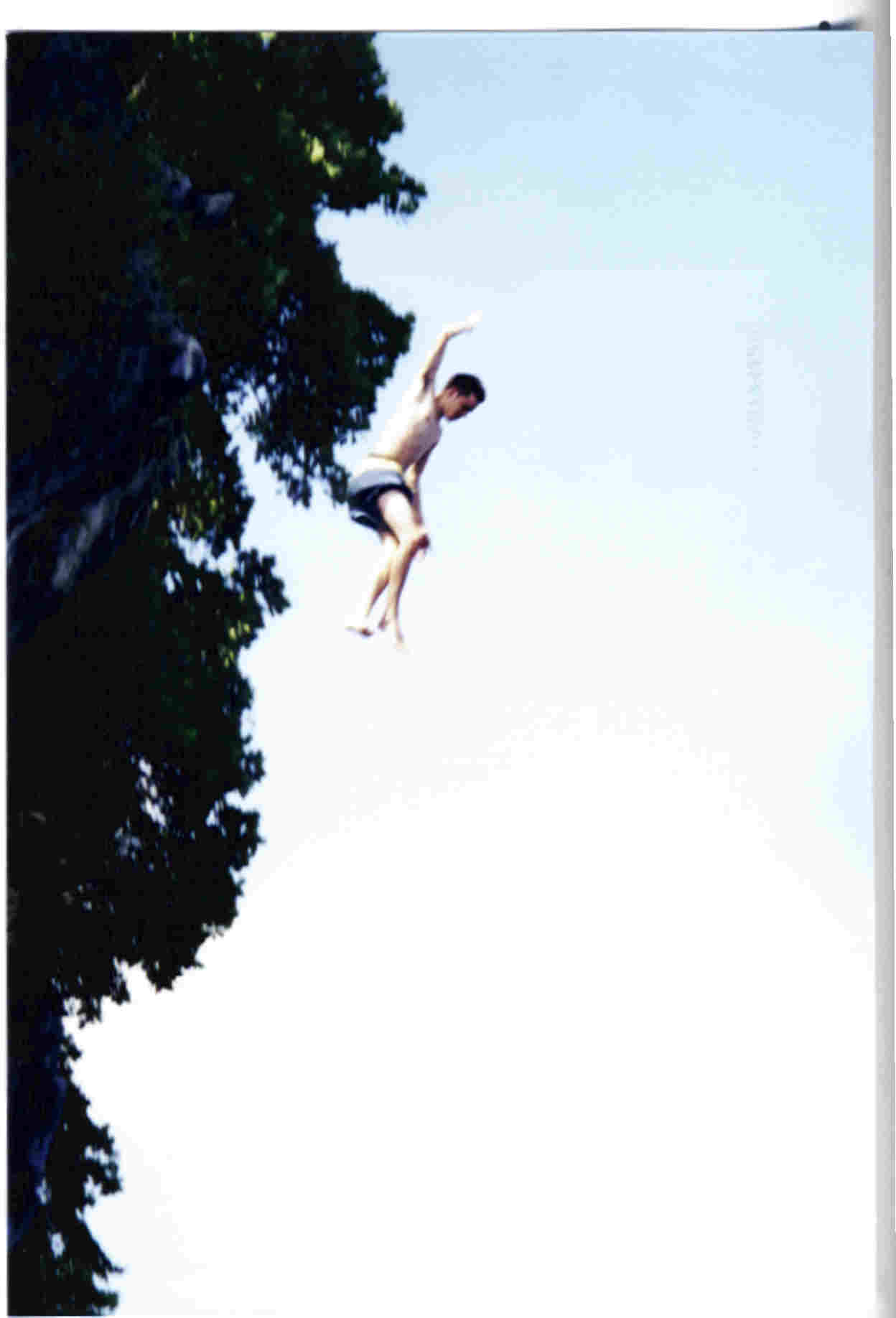 It's Daniel in mid-flight!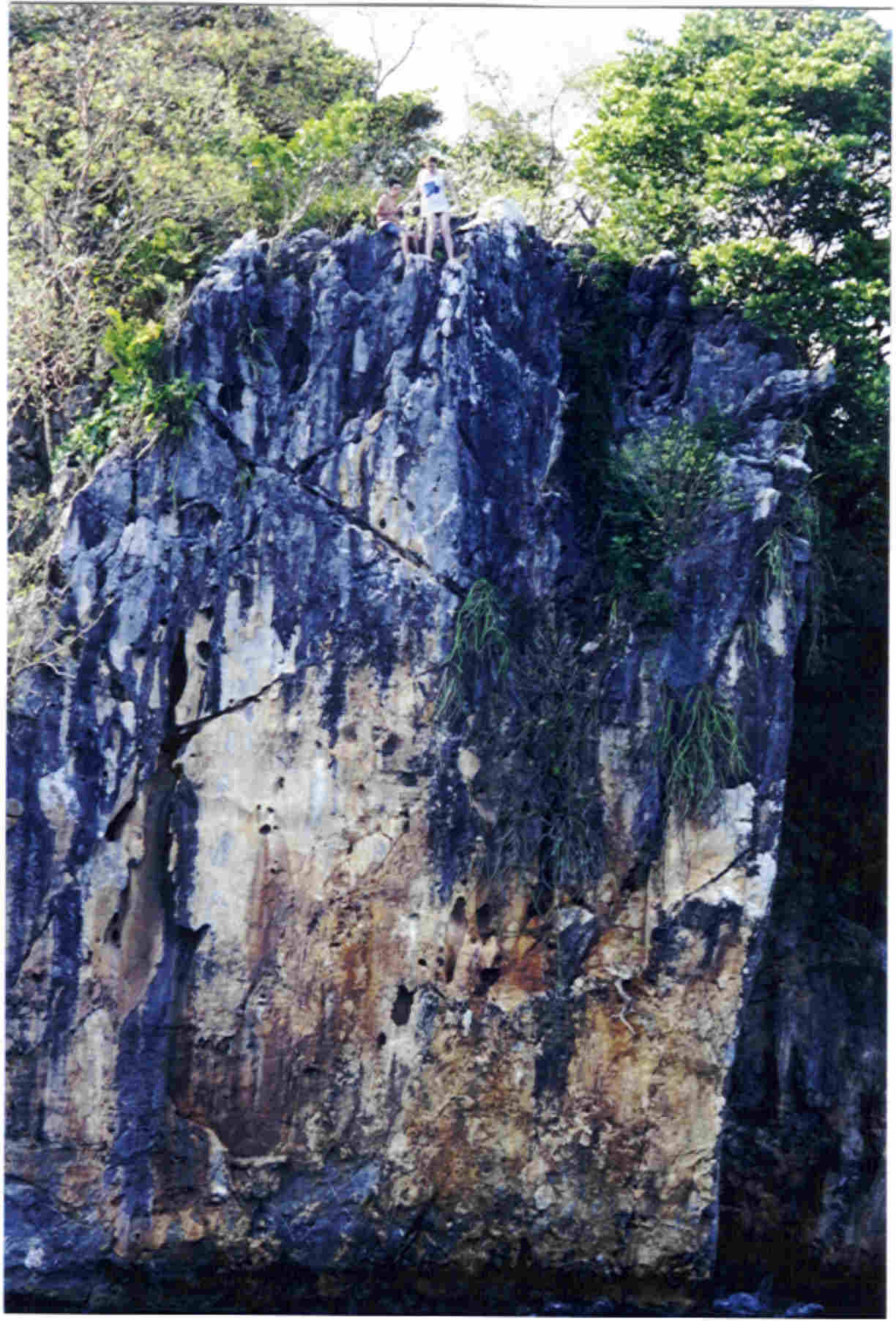 There's Daniel talking some wisdom into Sarah before she jumps. And yes, those two tiny specs are them... it's freakin high you know.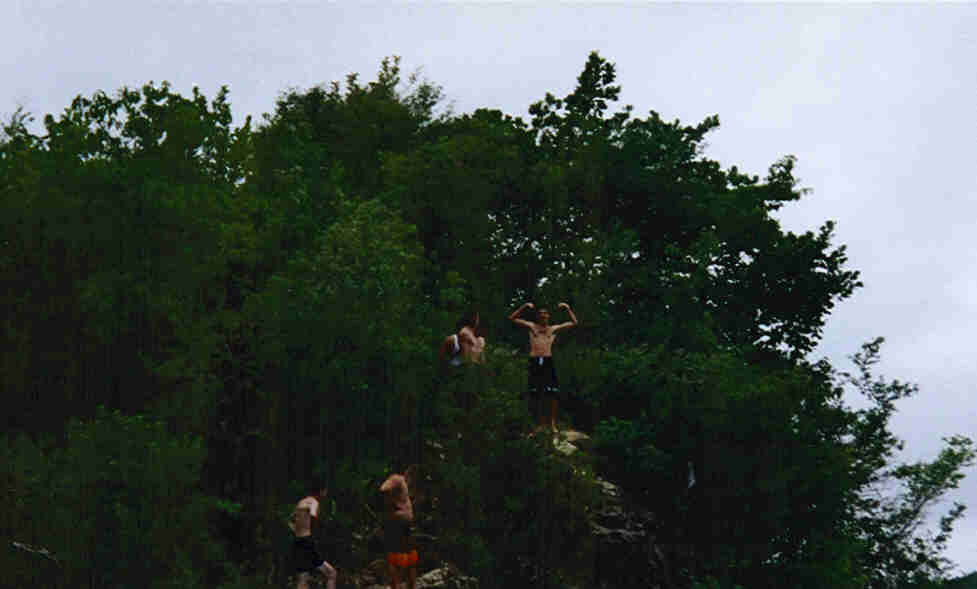 A closer view of the cliff and some strange people who wanted to jump it.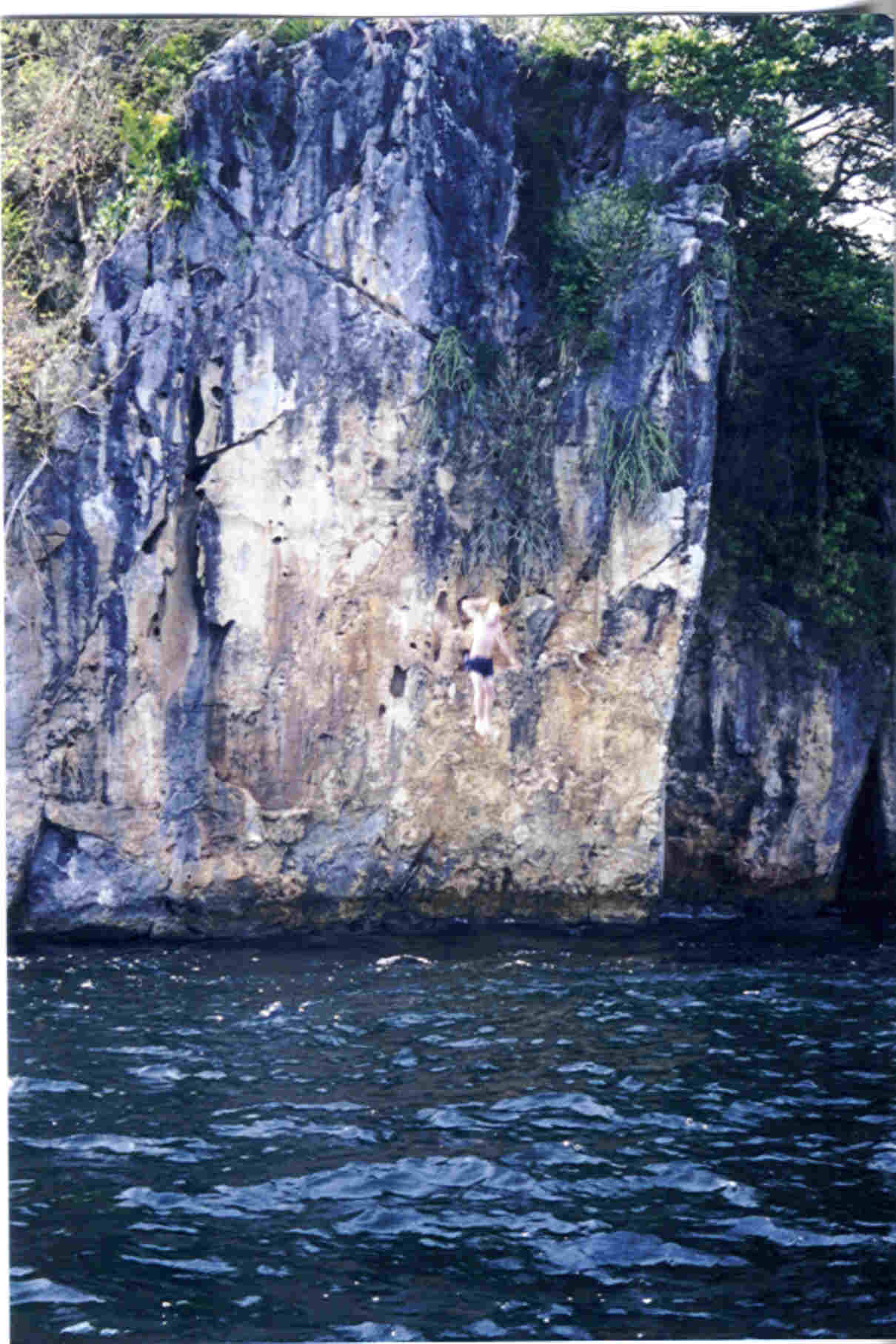 Jesus preparing for impact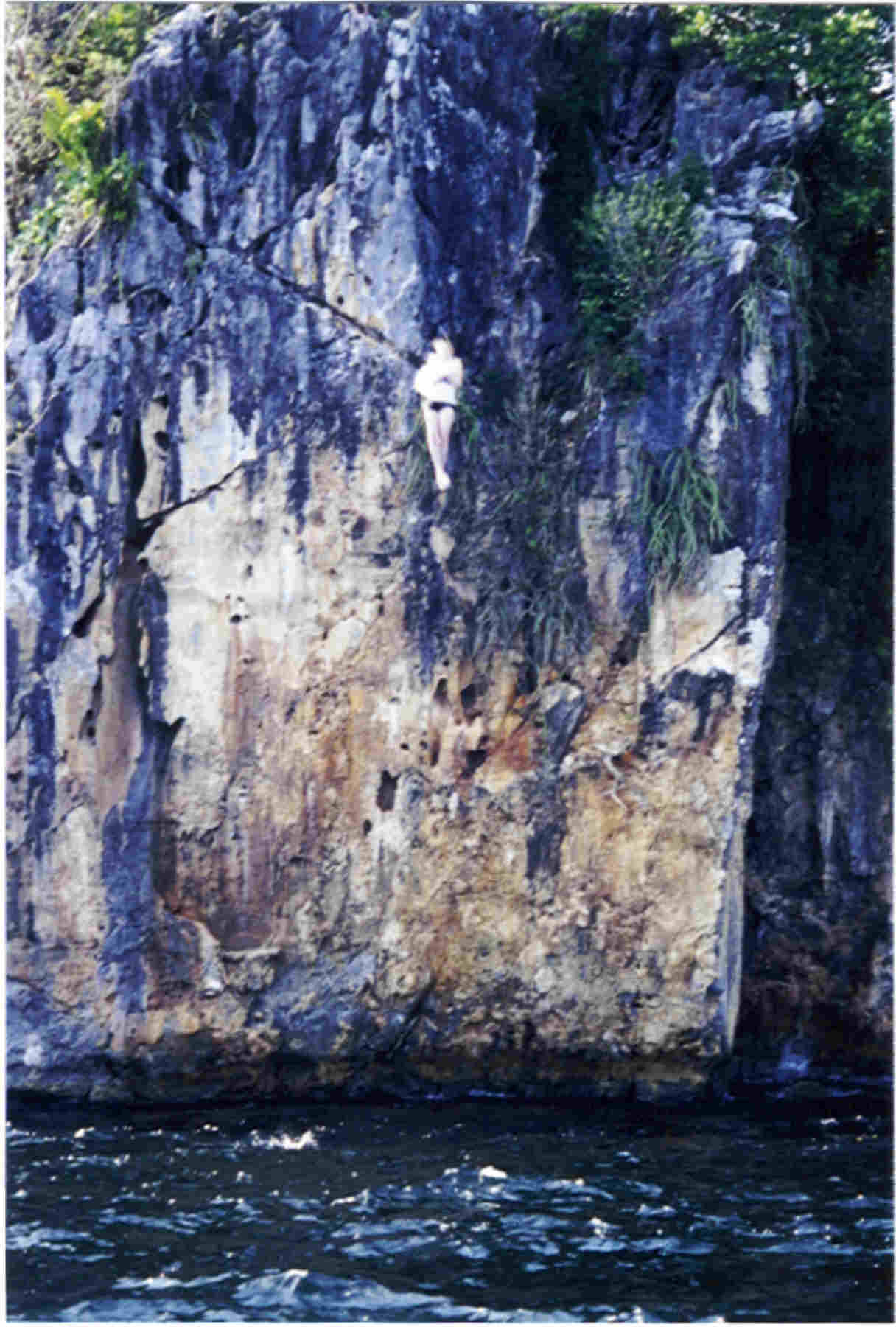 There's Sarah... she gets a 10 for form.
Mad props to everyone who has jumped. It takes guts and a bit of pain to walk the walk. I would list everyone that I know of who has jumped, but I am afraid I'd leave someone out!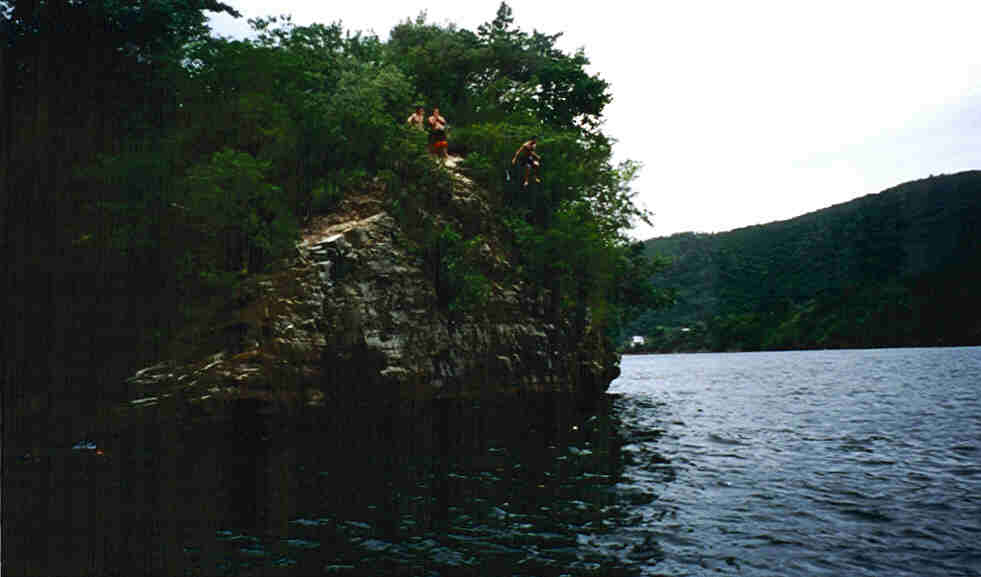 For the slightly less timid and more sane person there is a cliff known as Lans Power. Easily 20-25 ft it still provides a thrilling jump.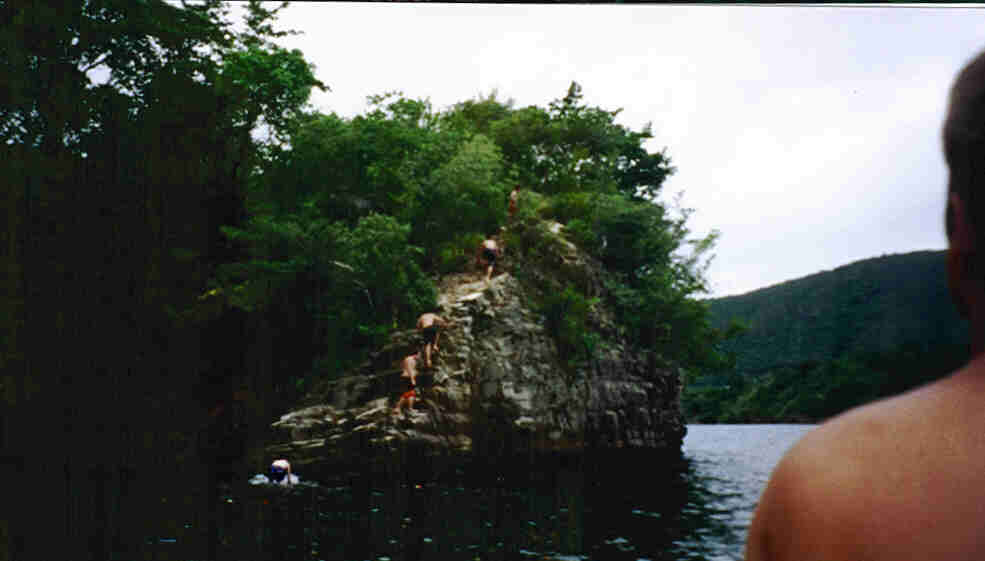 Another benefit about this cliff is it is easily accessible and can be jumped multiple times in a row. Centeped Island however is one way up and one way down-jump.