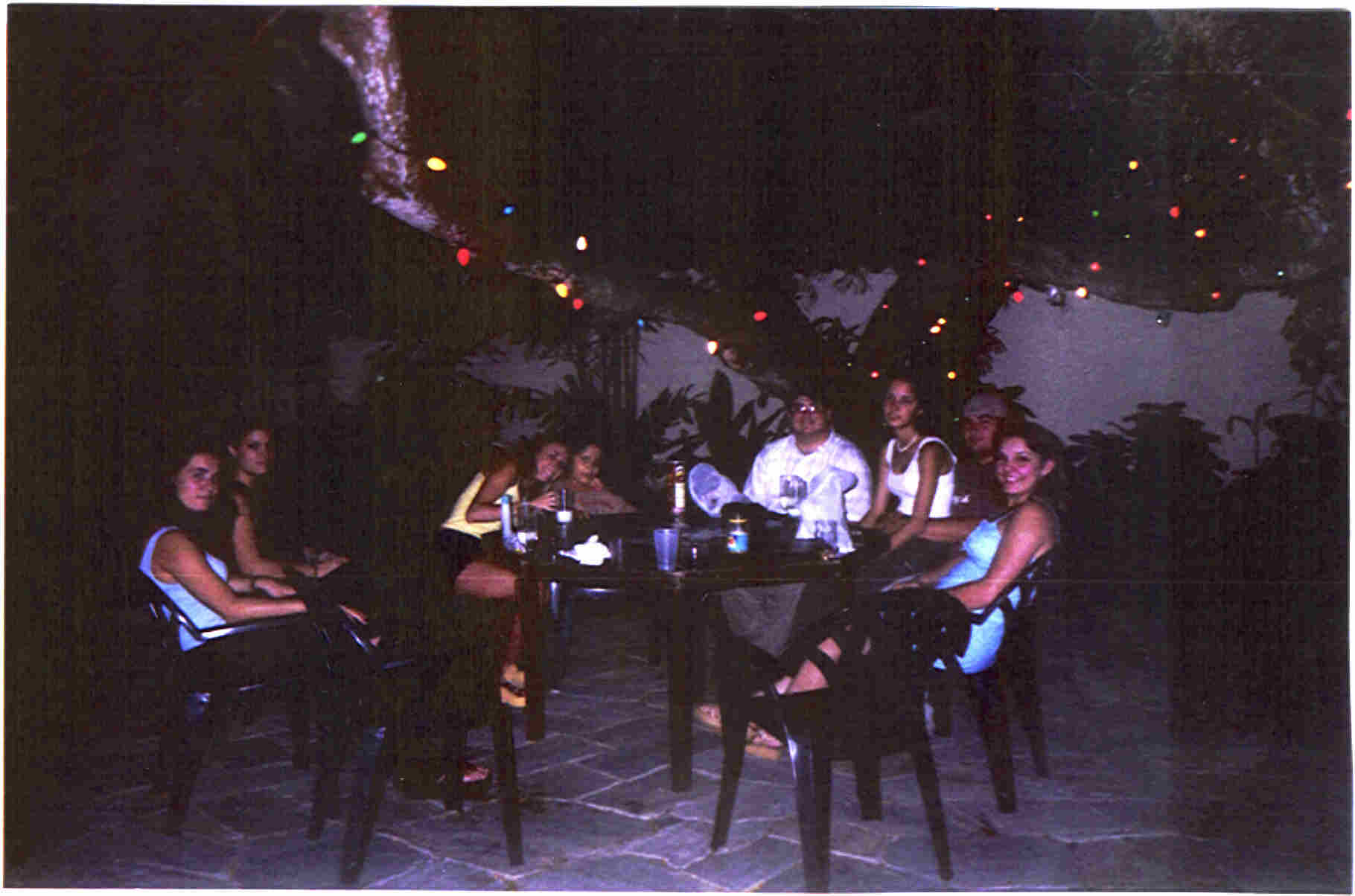 Lime in Sacha's backyard early this summer.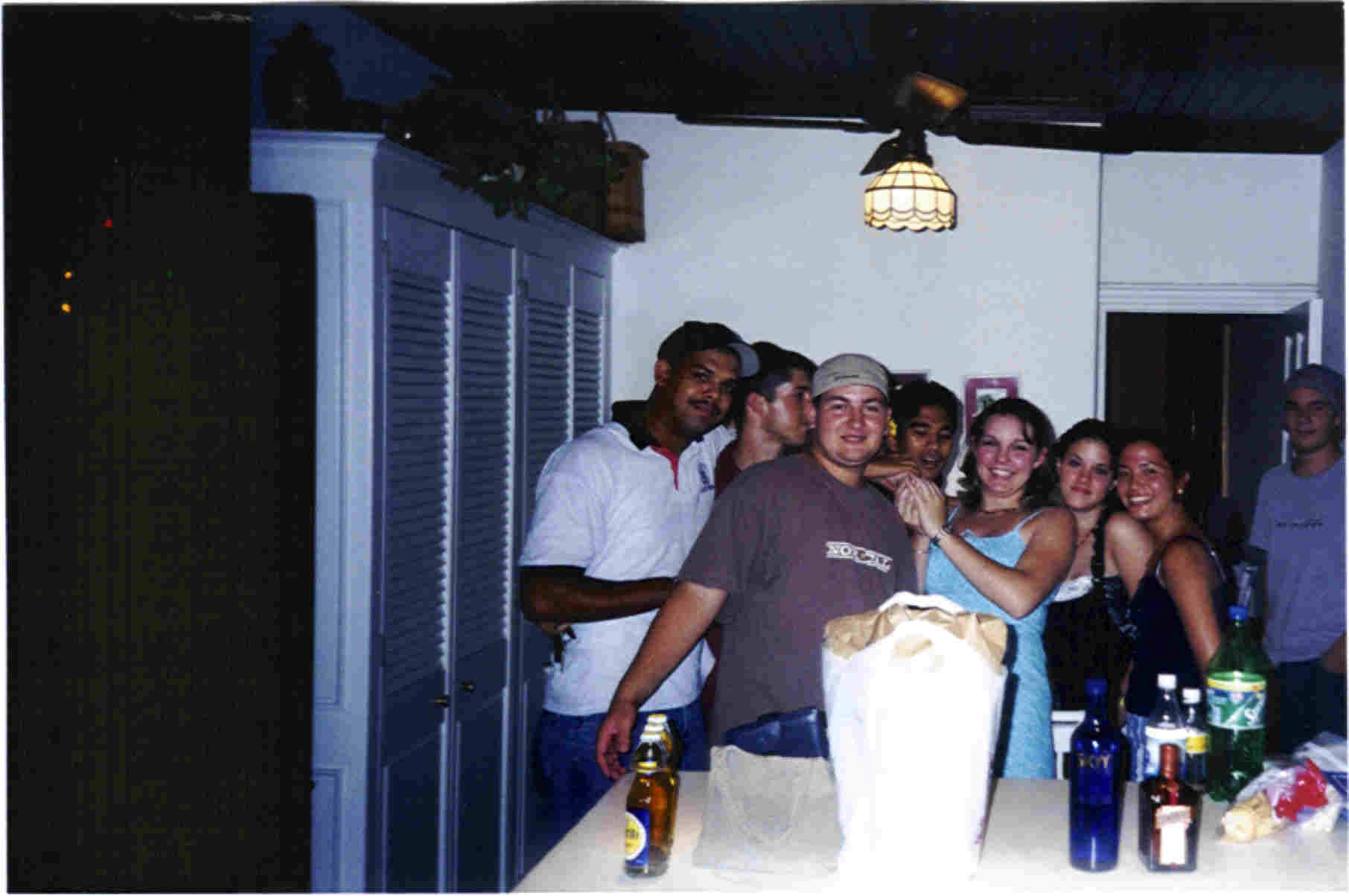 This was the night we went to Hilo and spent over $100 US on liquor and then Melanie made us all of these nice drinks. It's really nice having a friend who's a bartender. We're all in Sacha's kitchen here.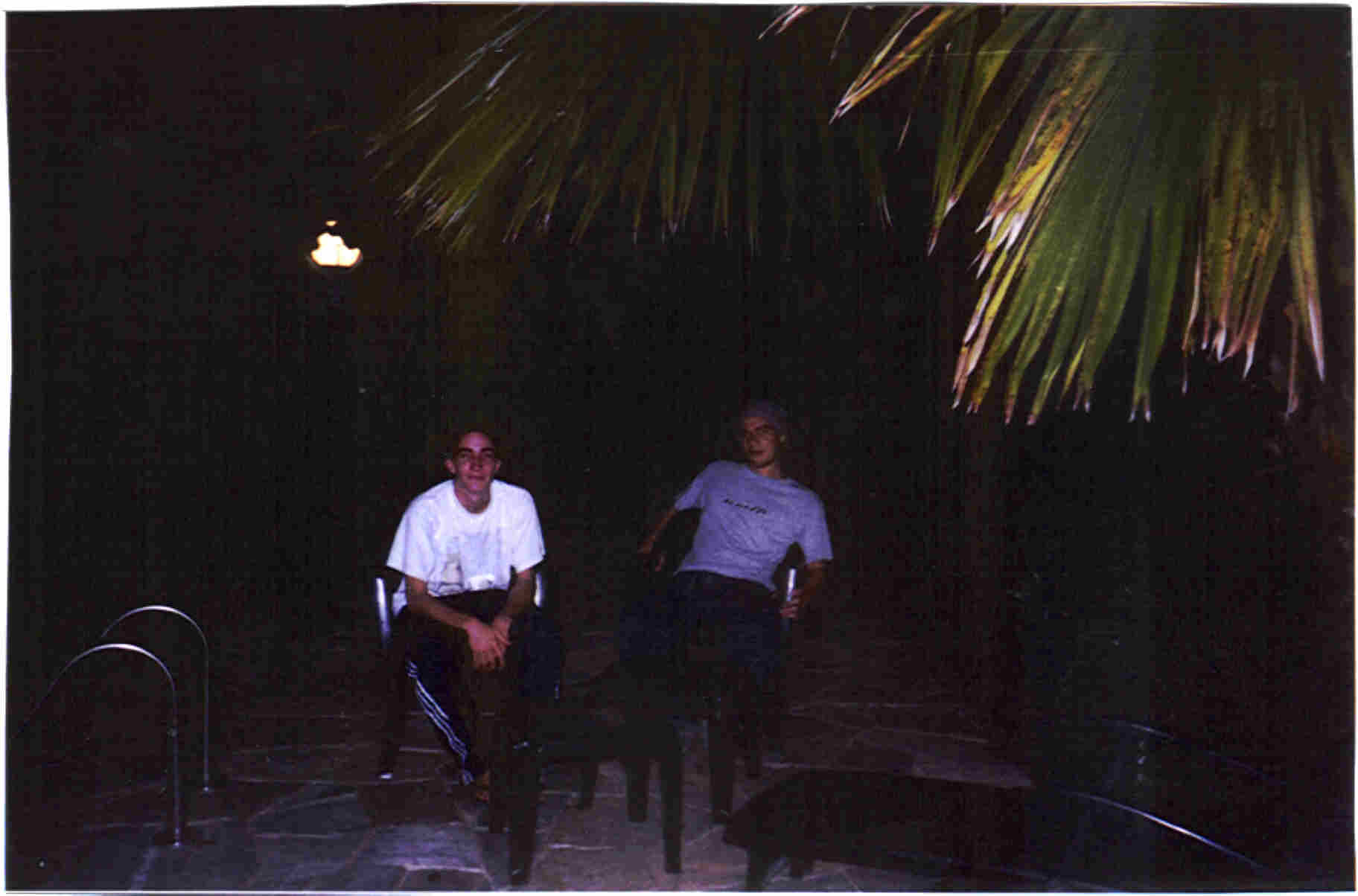 Josh and Jesus... hmmm, what do they have in common? Can we say eggs?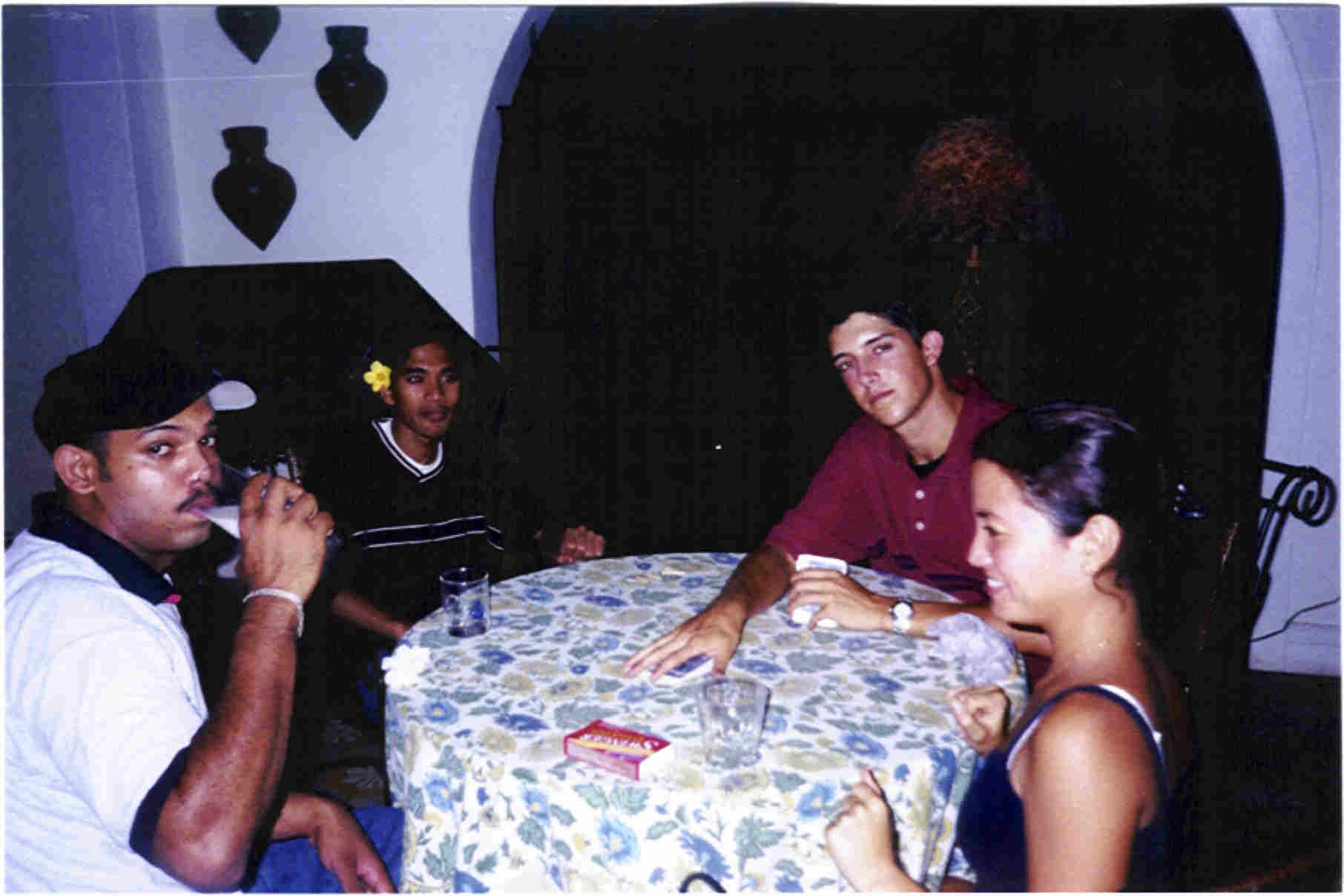 This is also Sacha's Palace... It's Rich, Sacha, McNiesh and I throwin down some all four's while kicking back and relaxing.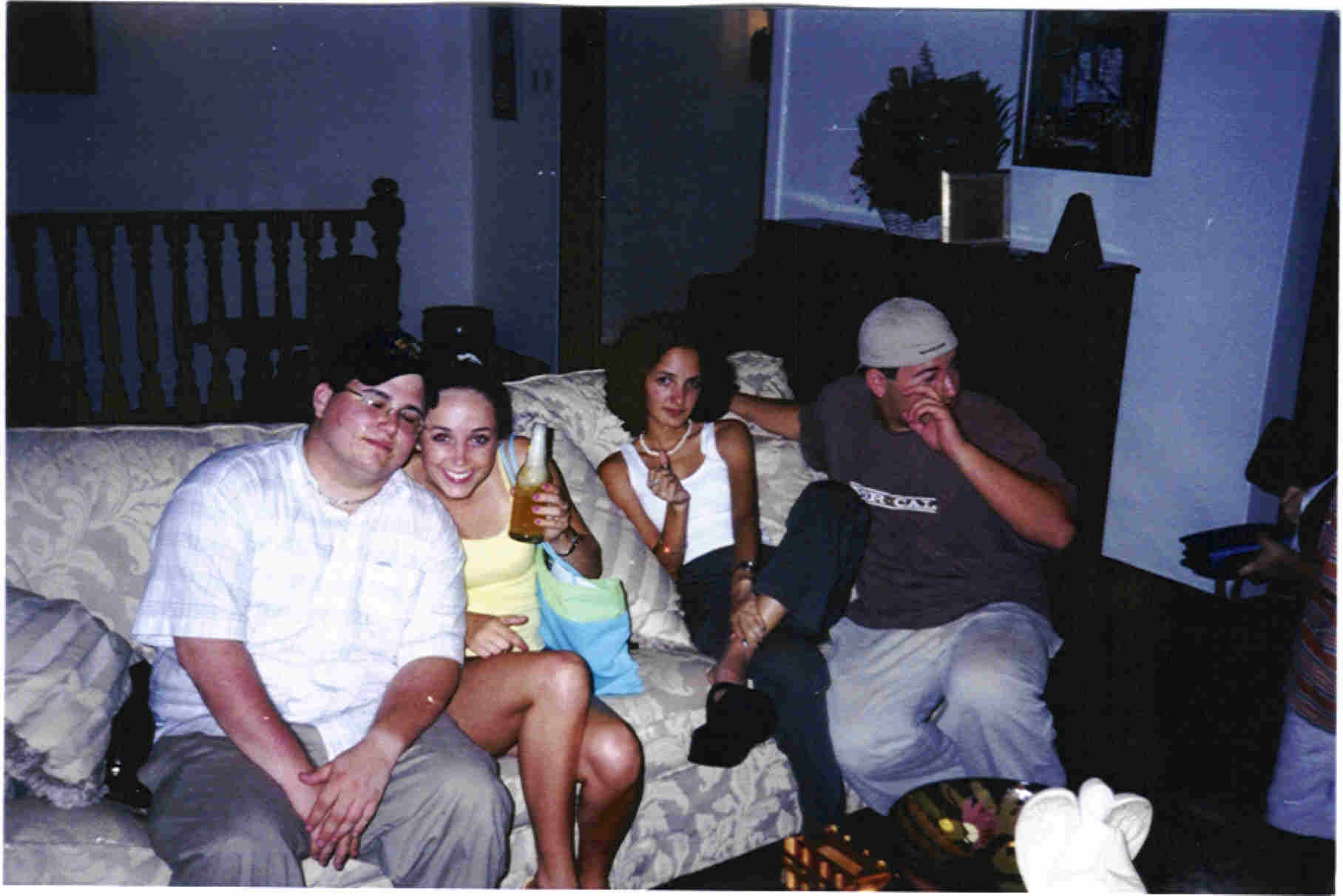 Ryan Boozer, Yarrow, Daniela and Wes. We spent the night drinking it up at Olivia's.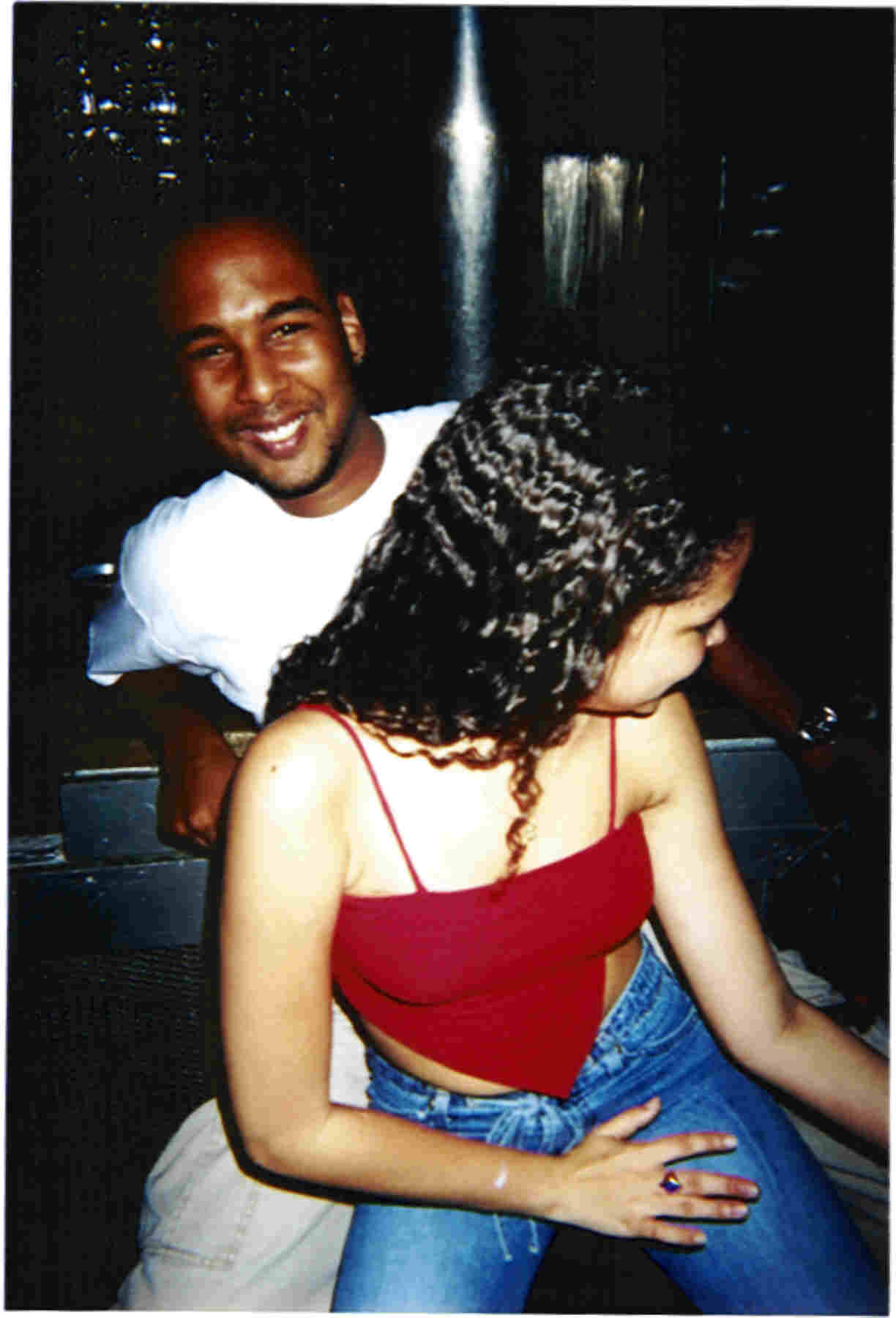 This is Terry and Leigh. Leigh's butt is a deadly weapon. I've seen her do things with it that should be illegal. She can wine and grind you 200 different ways. You think Terry's smiling here, but he's really grinning because of the pain.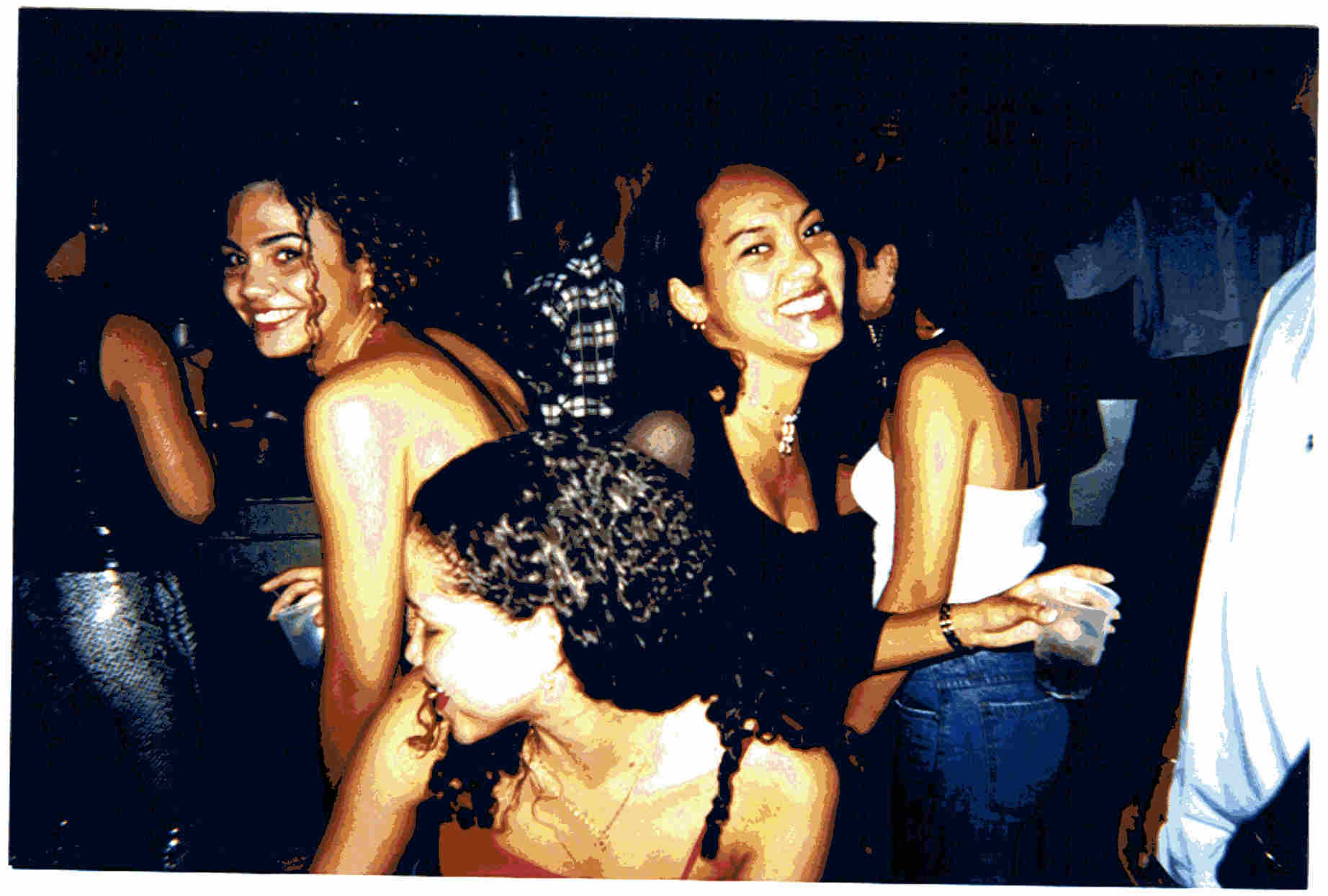 If you wanna have some fun, you gotta give these girls a call. Jamie, Leigh and Robin.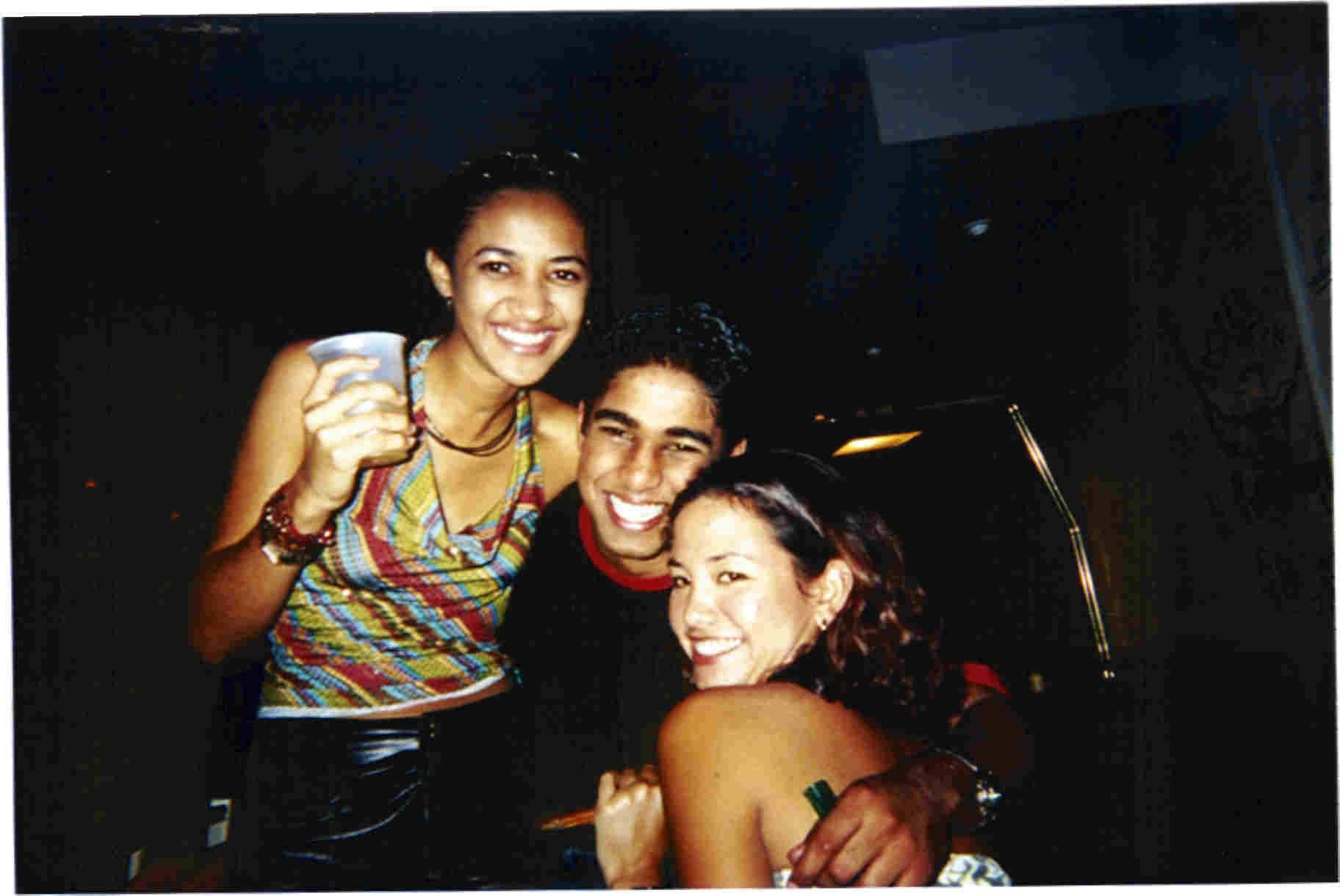 These are a few other friends at Nuts over Xmas Break '00.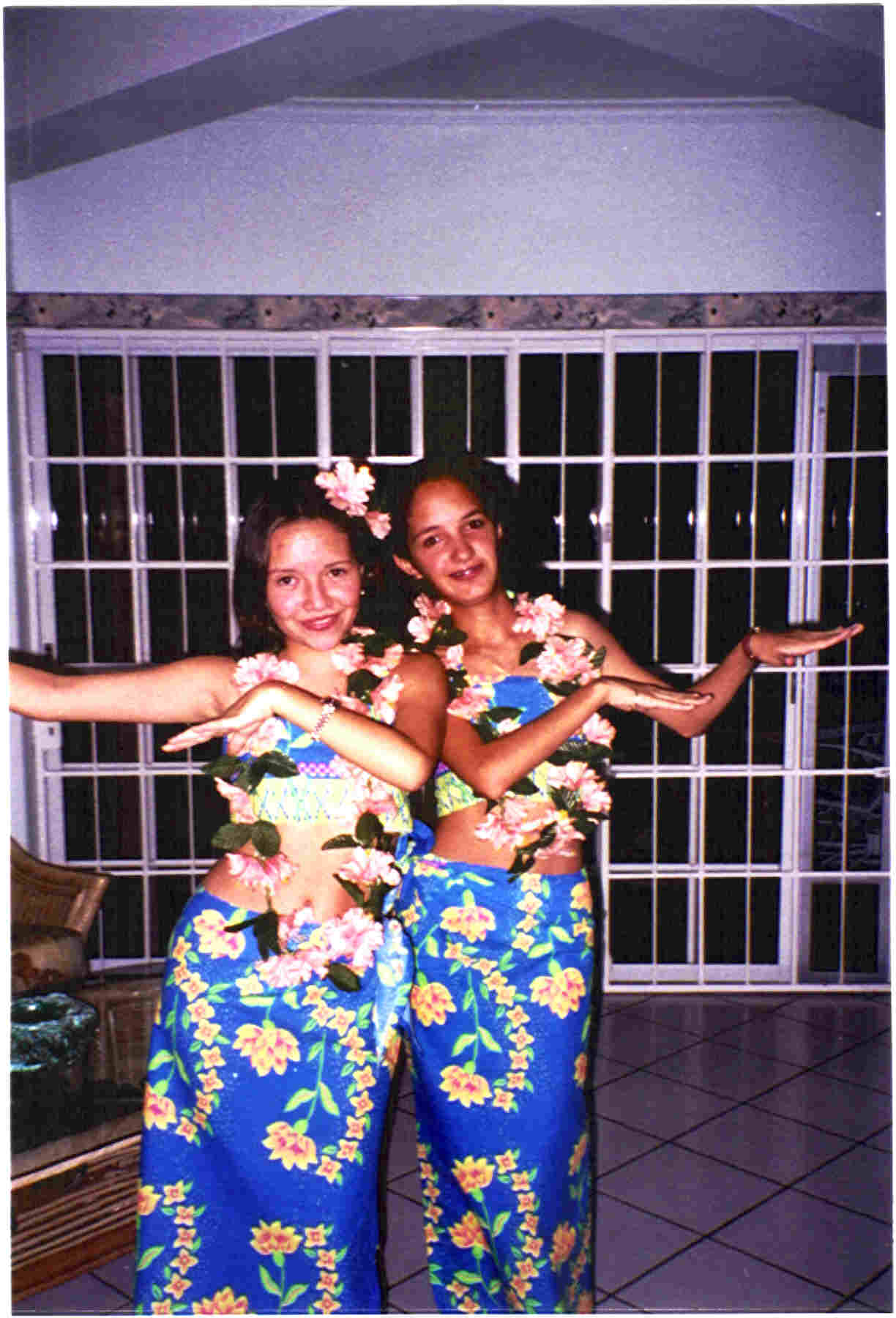 These are the Haiwaiian girls Laura and Daniela from Halloween a few years past. Definitely the best halloween night ever.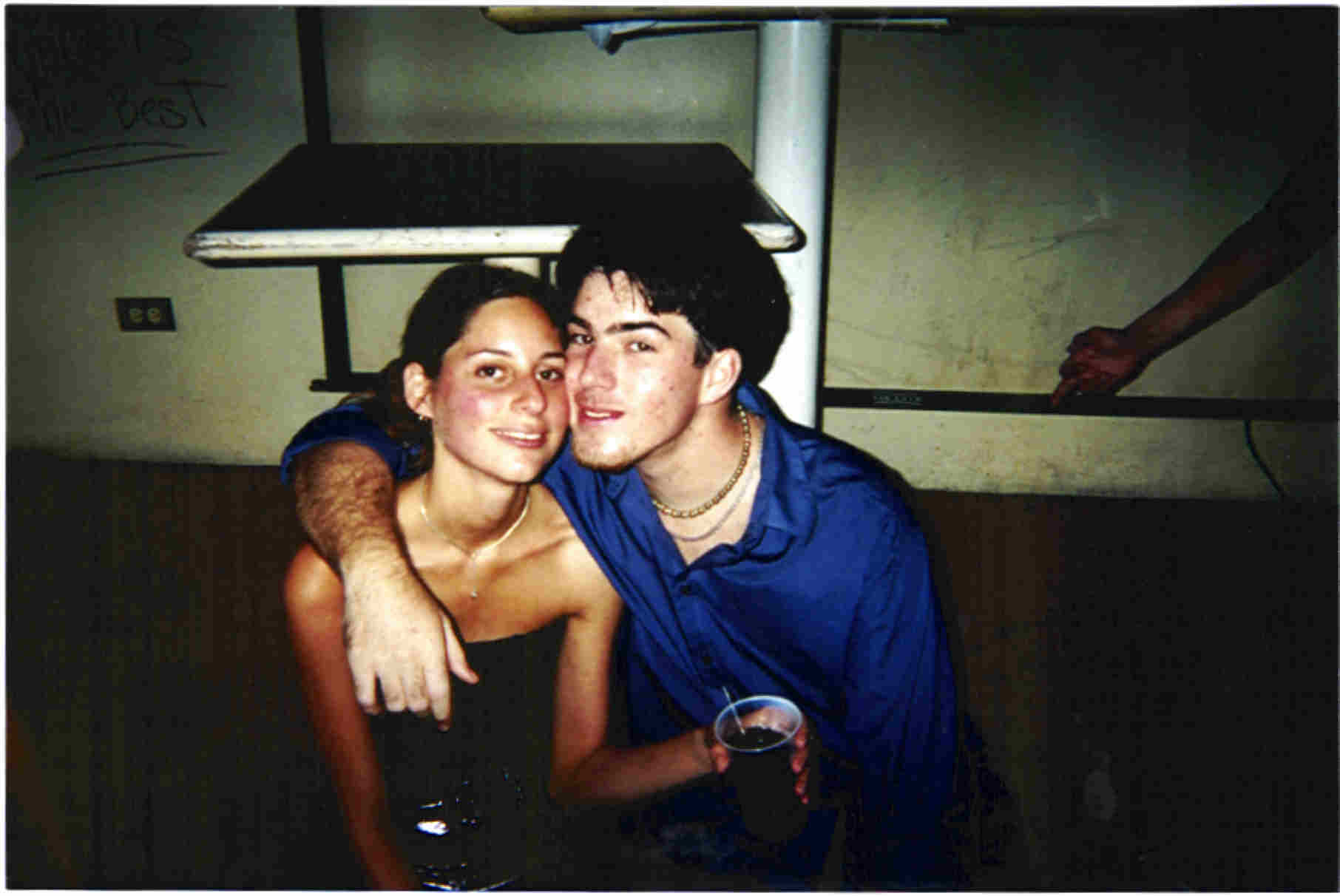 Gabby and Luke... 2 Lovebirds. This is SideOut at Nuts. Luke goes to school with me now... one of a few Trinis here. I wish I had some shots of Natty and Pablo, Rhianne and Amanda but I don't. I'll be sure to add them soon though.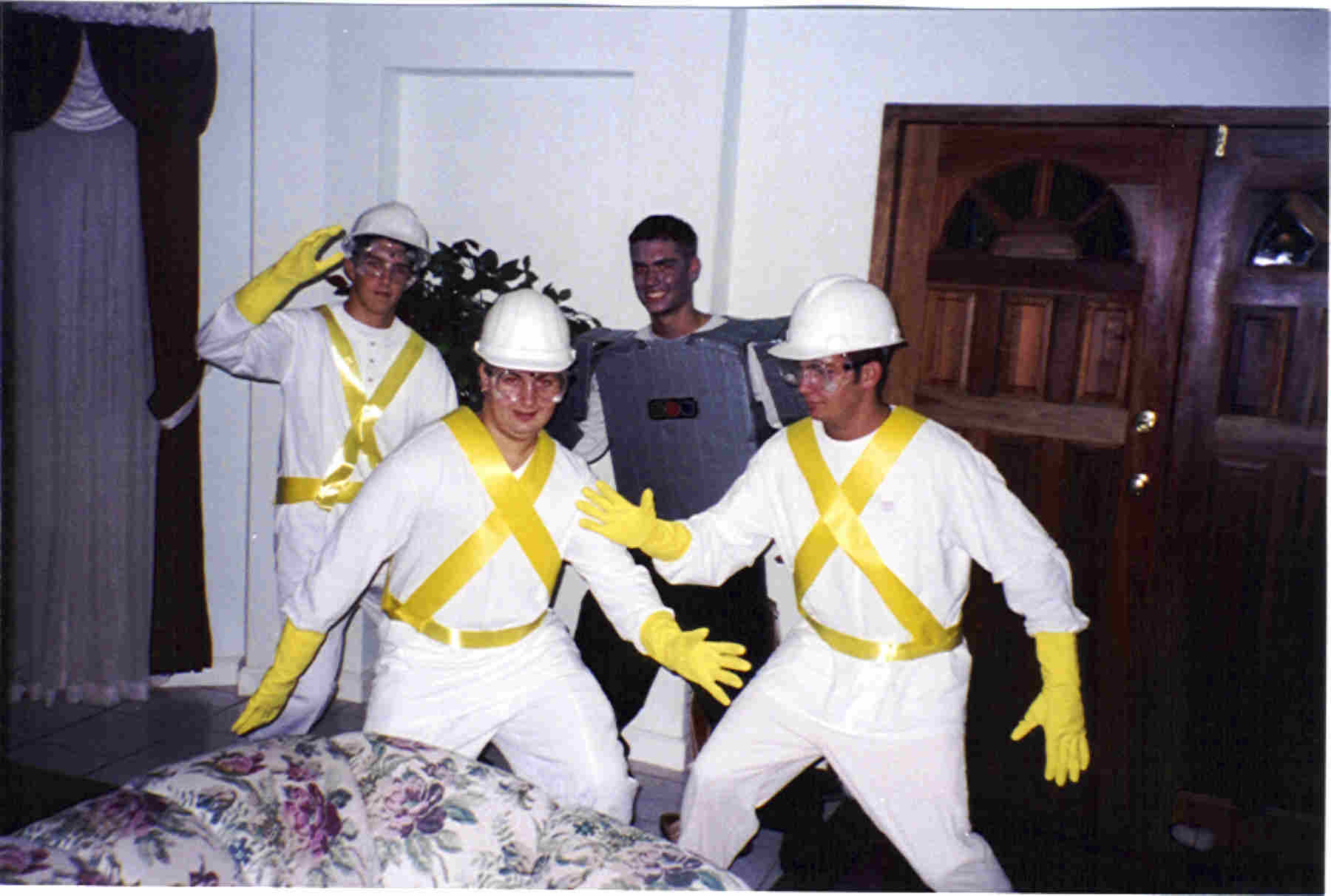 Me, Wes, and Dave at Halloween a few years past. We decided to go as Beastie Boys. Better yet, Ryan came as the robot. This was the best Halloween I've ever had. Nuts was wild, we were definitely the best group there. After Intergalactic was played we became legendary. If only I had pictures of Terry and Chad when they dressed as women.